So about those names. We need to clarify for anyone who might want to adopt these littles from the Humane Society. The shelter has a list of names, not sure who adds to the list or who wrote it out, but they go to the list when they get kittens and cats in and they need a lot of names fast. This littler is the Punctuation cats. For reference we have:
Daisy is ~ Tilde
Hewey (aka Huey or Huie) is really # Hash tag
Mini is * Asterisk
Dewey is , Comma
Mickey is – Hyphen
Lucy is ! Exclamation mark
Louie is – Dash
Dottie is just Dottie.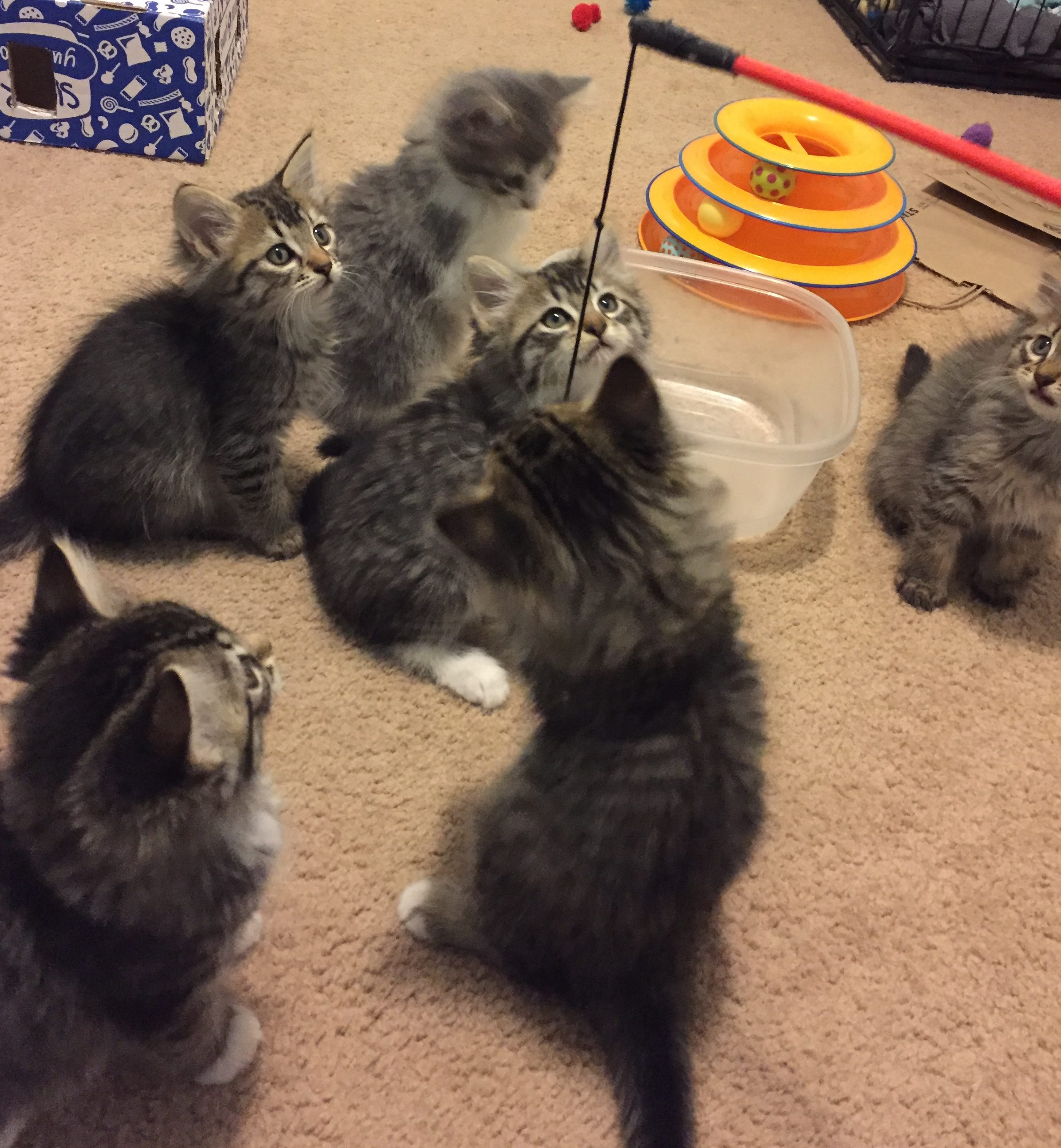 So please forgive us for making it difficult, it was just to hard to look into those little faces and call them comma or exclamation mark. "I love you little comma" just does not sound right. Dash and Tilde were ok but by the time we knew the shelter names we were already calling them our names. It does not matter to the cats, they just hear us talking to them. The only cats we have had long enough to answer to names were the Zodiacs that we had for six weeks. But, it might make things difficult for the people at the shelter and for that I am sorry. Sorry enough that I will do what I can to make things clear, but not so sorry that I would not have done it anyway.