So today the kittens are at the shelter and ready for new home. I am going to put both the names we called them and the name you will find at the shelter so you know who you are looking for. Lets start with Mickey known at the shelter as Hyphen. She is a sweet little girl who loves to play and be petted.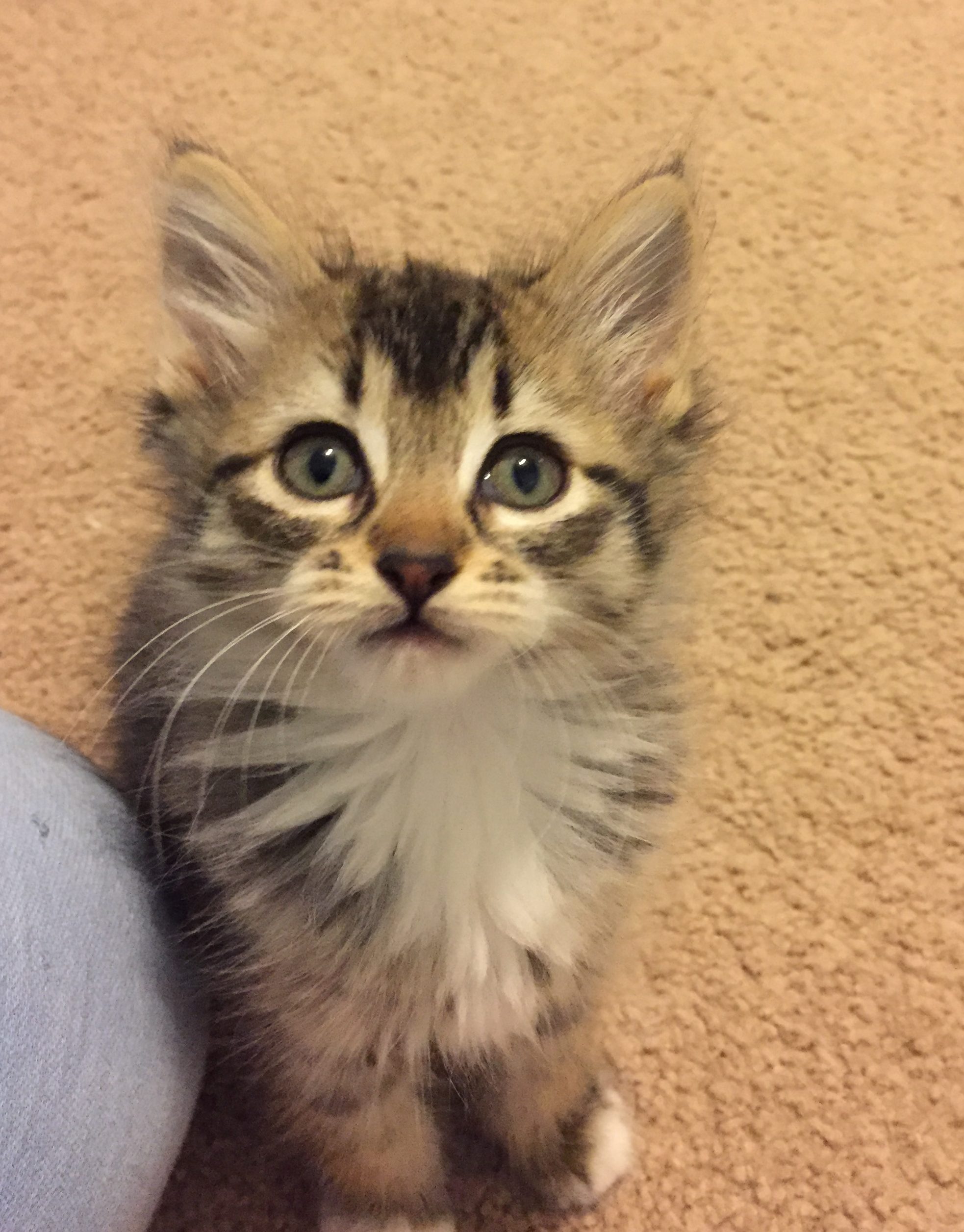 Nex we have Minnie. Her shelter name is Asterisk. She is the baby of the group and loves to sleep in your hands.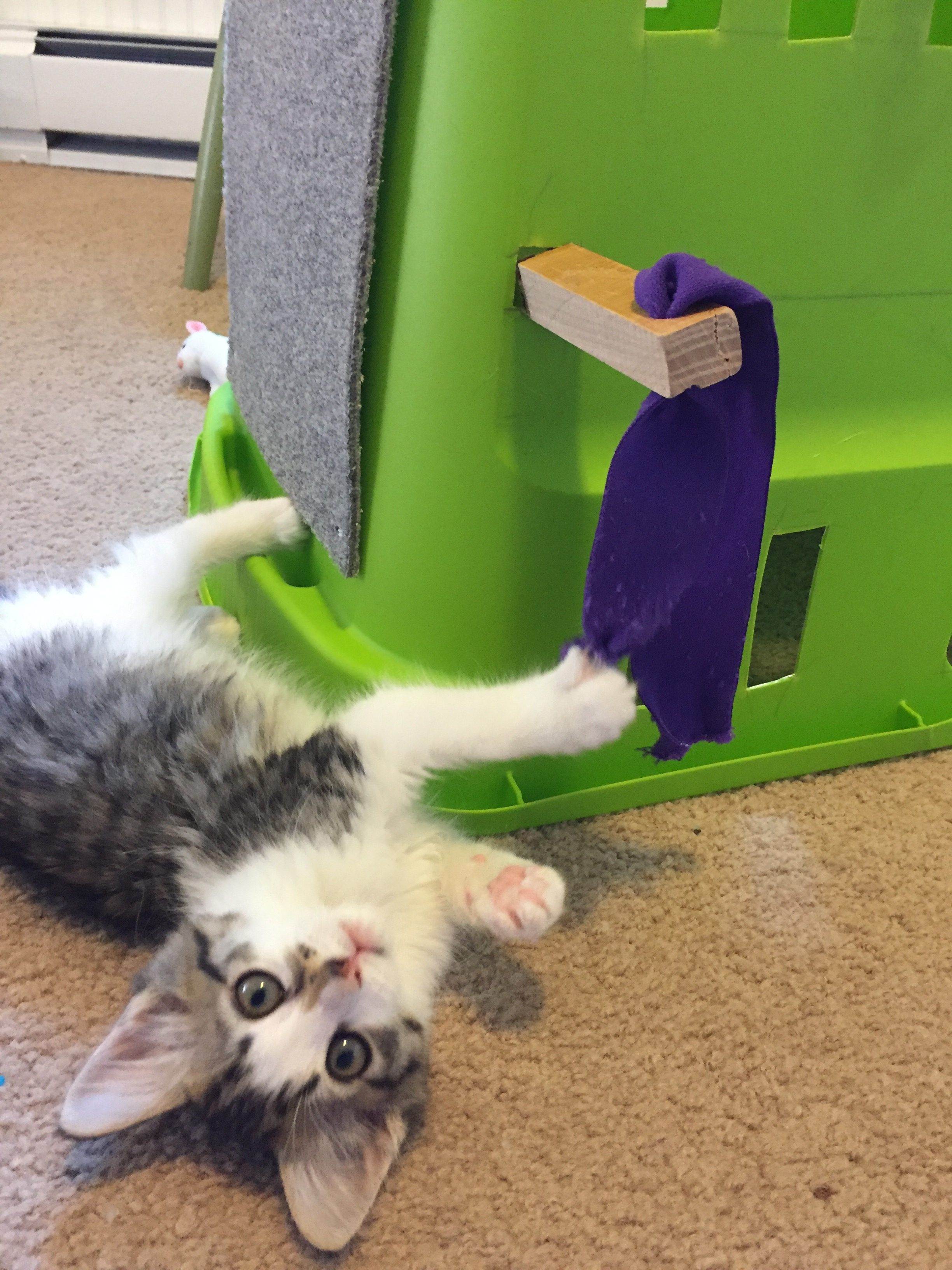 Next we have Huey, his shelter name Hashtag. Huey is the big brother of the littler and is a sweet fluffy kitten that loves to be held and petted.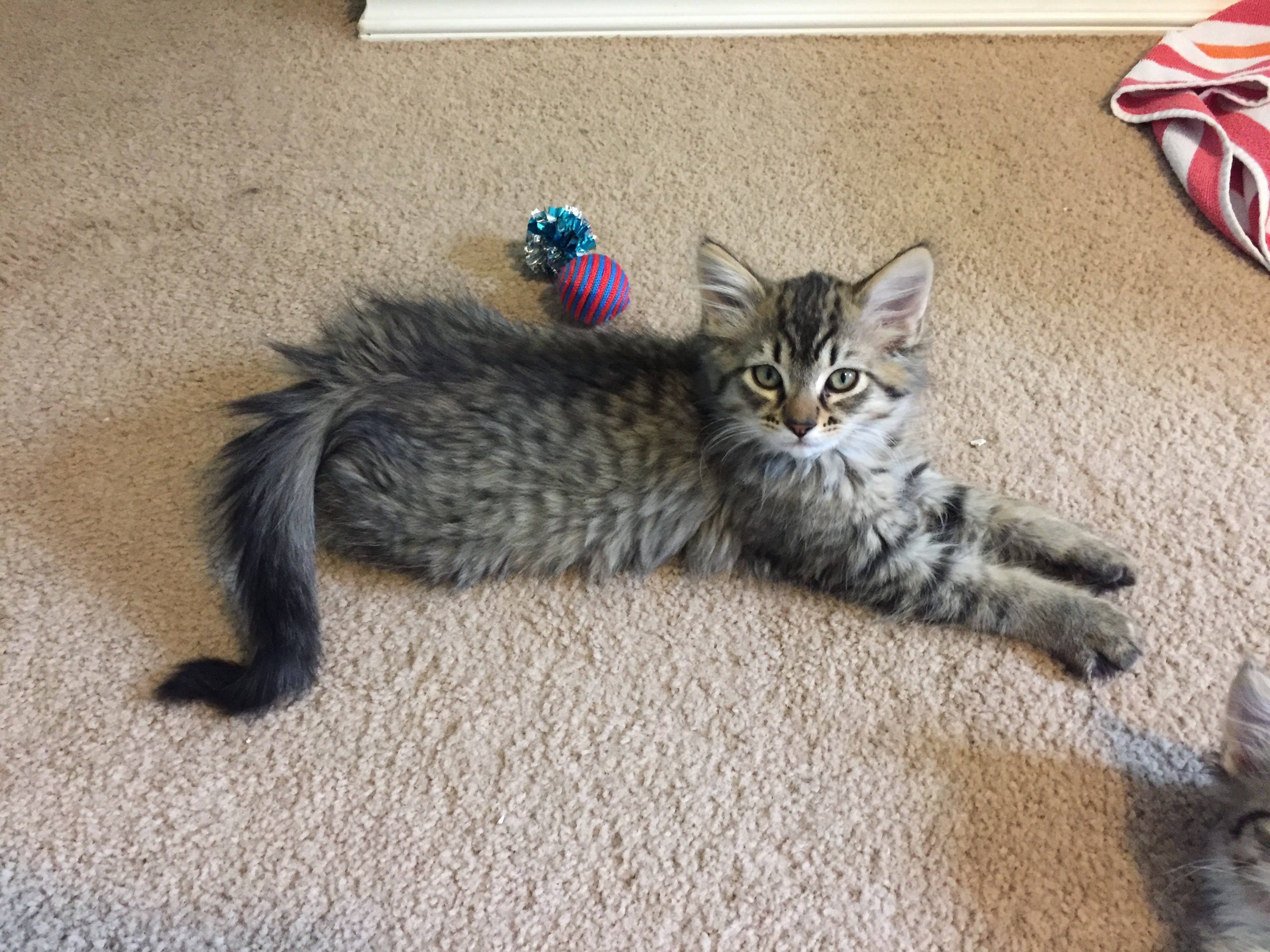 This sweet boy is Louie. Shelter name Dash. This little guy loves to play with all sorts of toys and he loves a good box.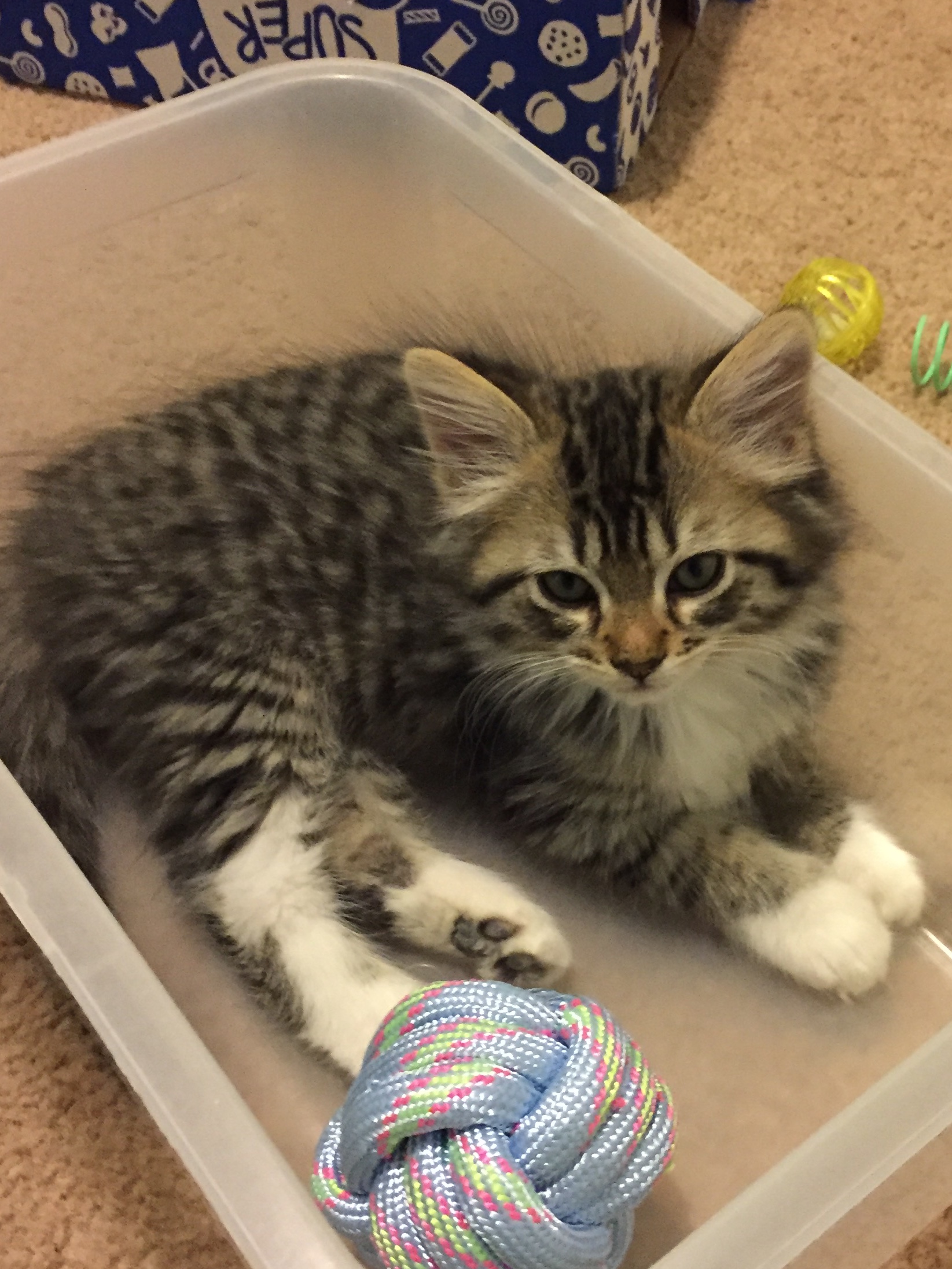 This sweet girl is Lucy. Her shelter name is Exclamation. She is a fun girl that loves jumping and running and finding hidden toys.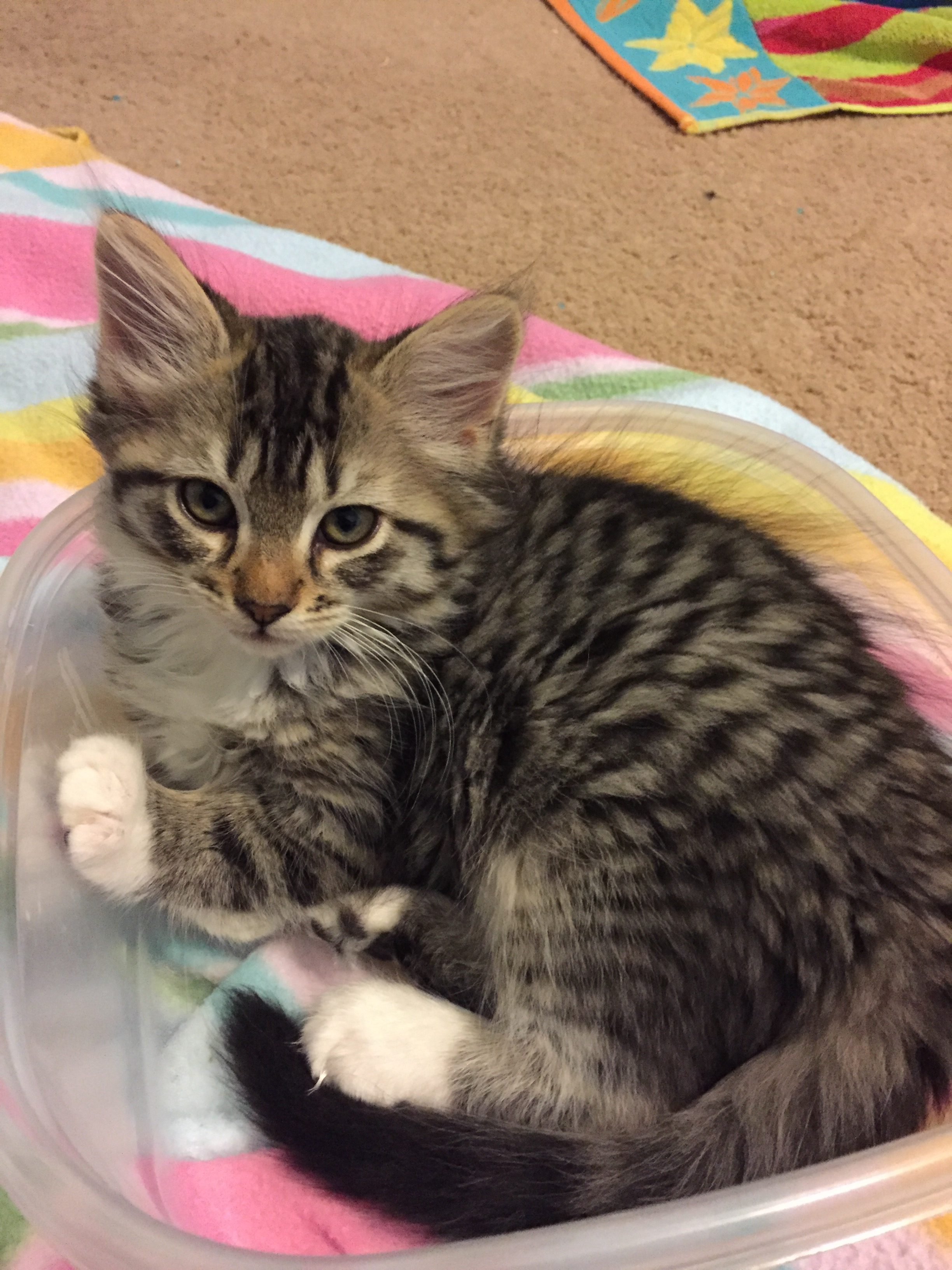 This cute little grey and white girl is Daisy. Her shelter name is Tilde. She loves that ball toy you can see in the background and a good soft warm blanket to sleep on.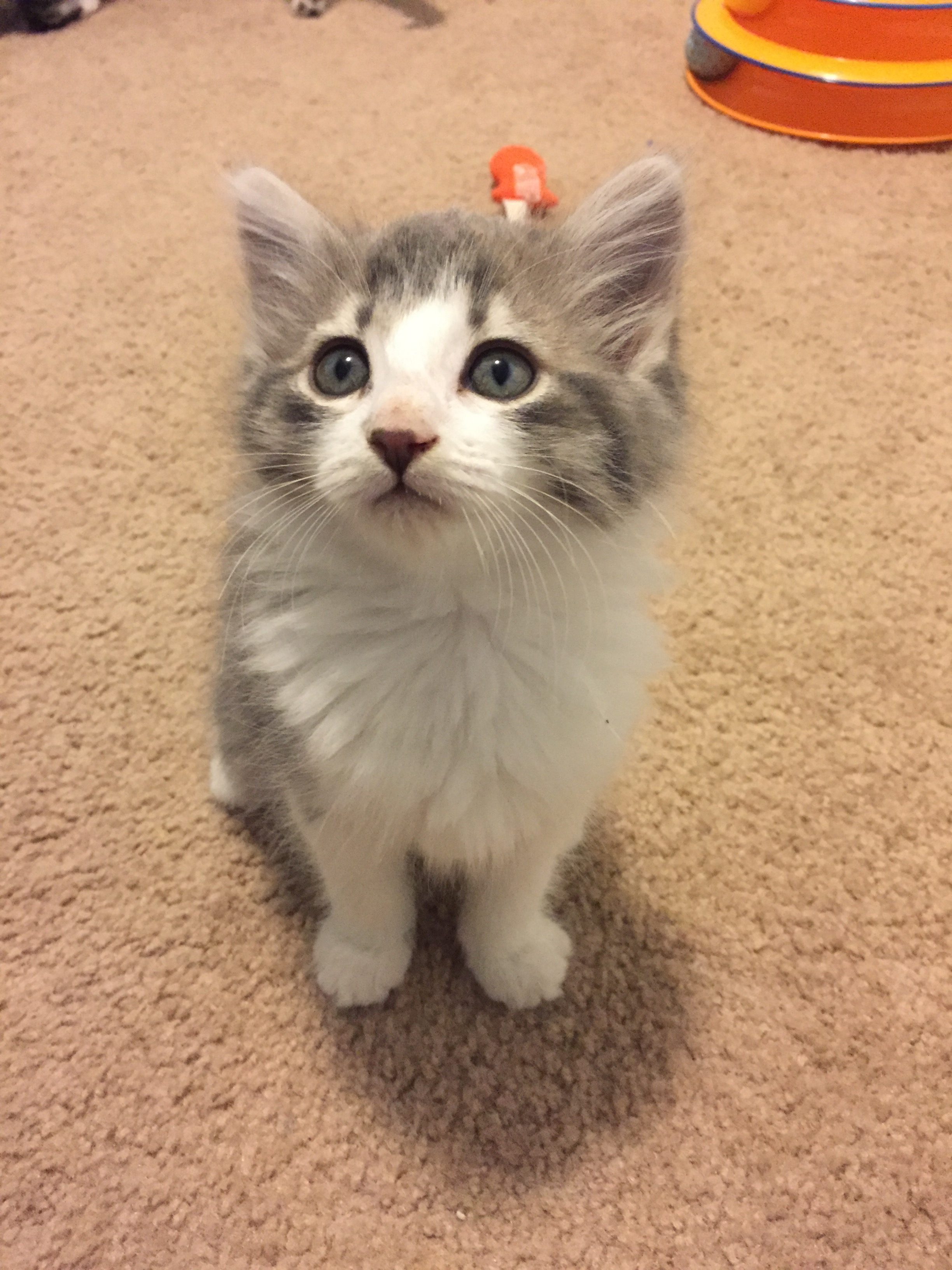 And this little guy is Dewey. He also loves to nap in hands. His shelter name is Coma. Dewey is a love. He likes to be held and loved. He likes to fall asleep in your arms and loves it if you walk around the house holding him.