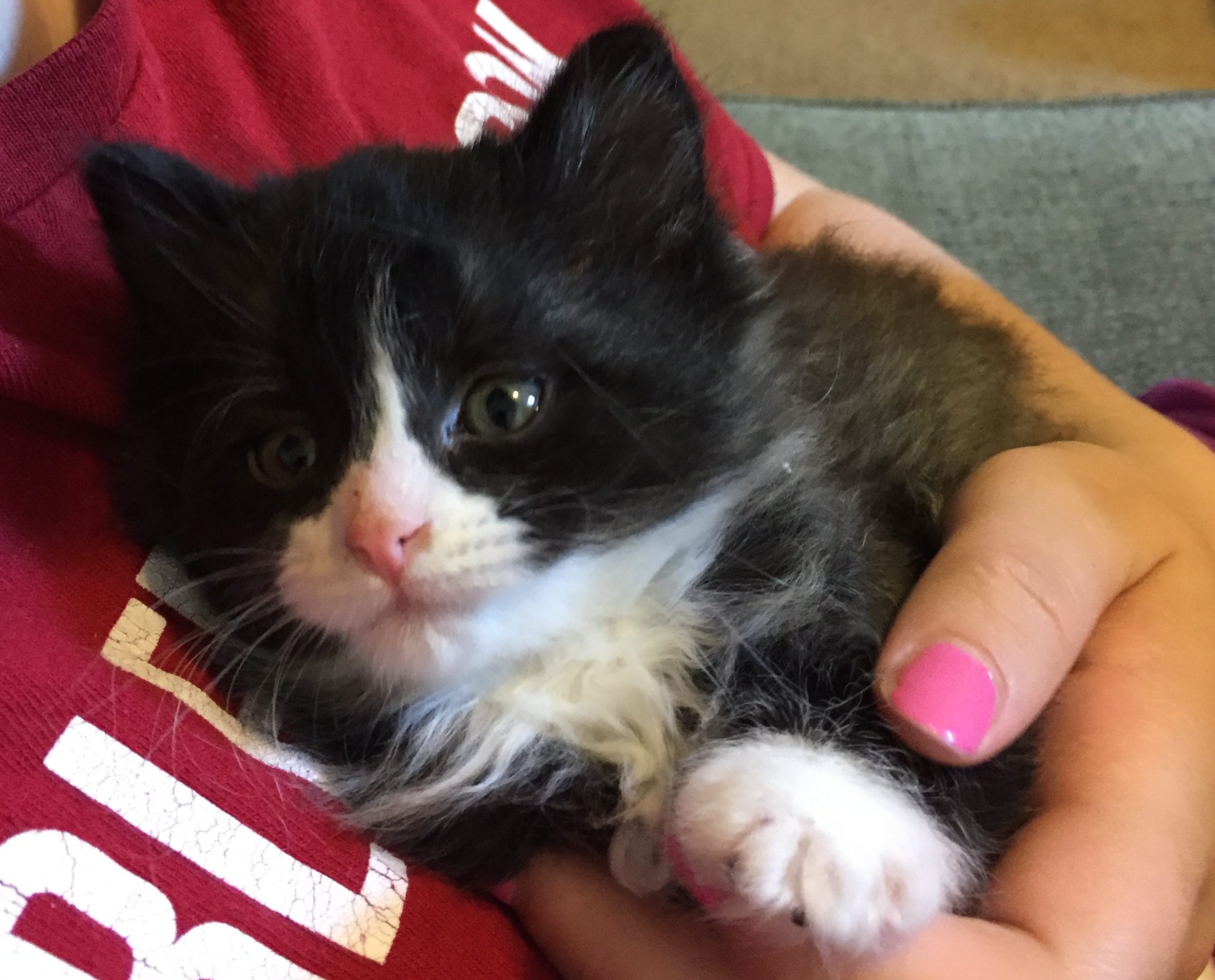 On July 17th we were returning the Bird Kittens to the shelter when we were asked if we wanted to take some kittens home.There were 5 little fluffy kittens in a carrier waiting for someone to take them home. They had come to the shelter that day from the home they were born into. Their Mother cat was the family pet and they had not had her spayed and she got out side. They kept the Mom. The Kittens were too small and young to be adopted out so they came home with us. Best Birthday present for me ever.There was Poodle this cute little black and white kitten, with her little tiny happy tail, always up and so sweet. She was the smallest of the group but she was always up to trouble with the rest of them.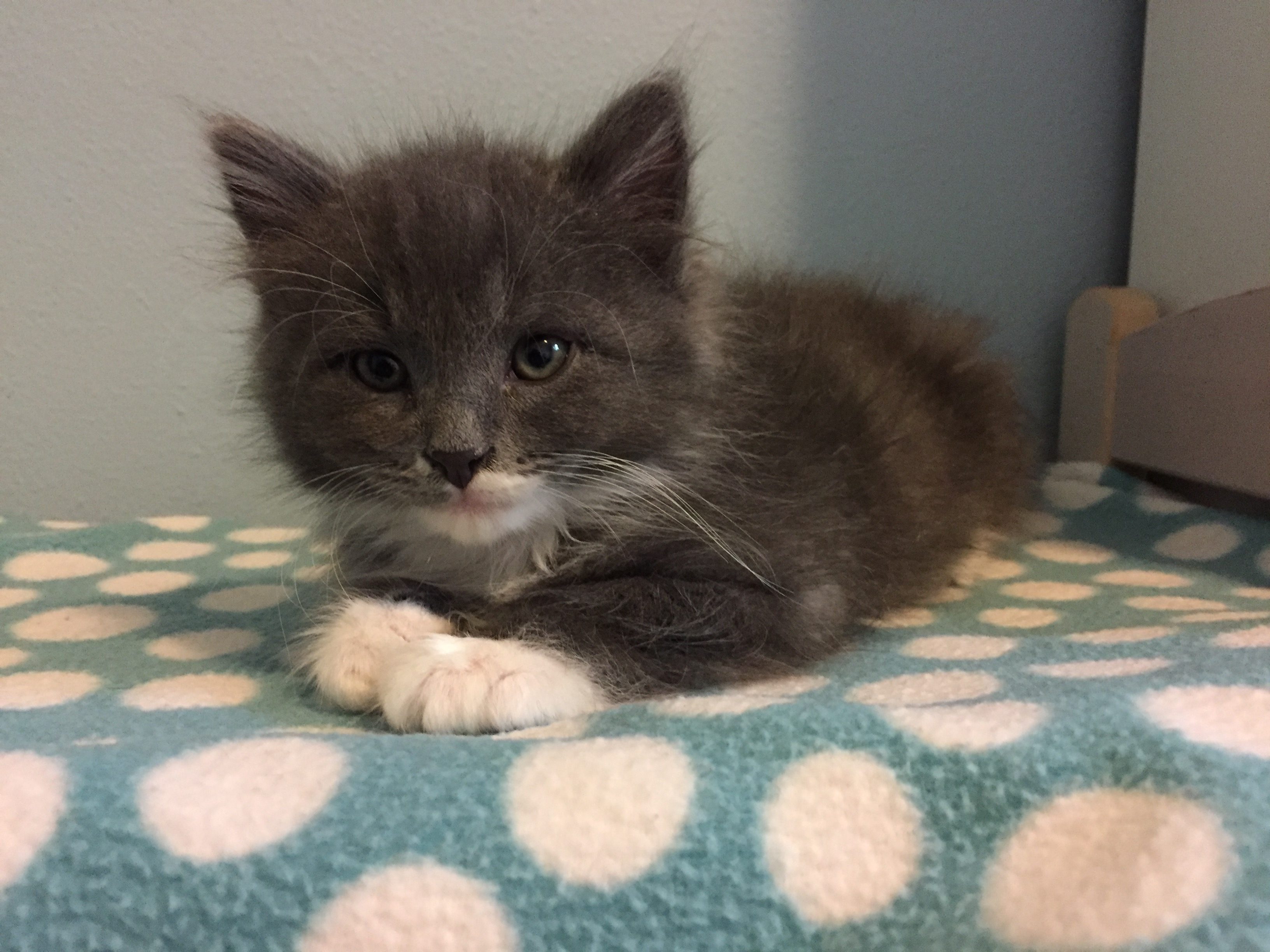 Beagle was the watcher of the group. He loved to play and cuddle but he also loved to sit on books on the bookshelves in the room and hide there and just watch everyone. Beagle and Corgi looked very much alike with small differences you had to see their faces or see them together. Beagle was a smart little guy and was the first to try to escape the foster room. Running after the kittens who all charged the door you just opened, not so much fun.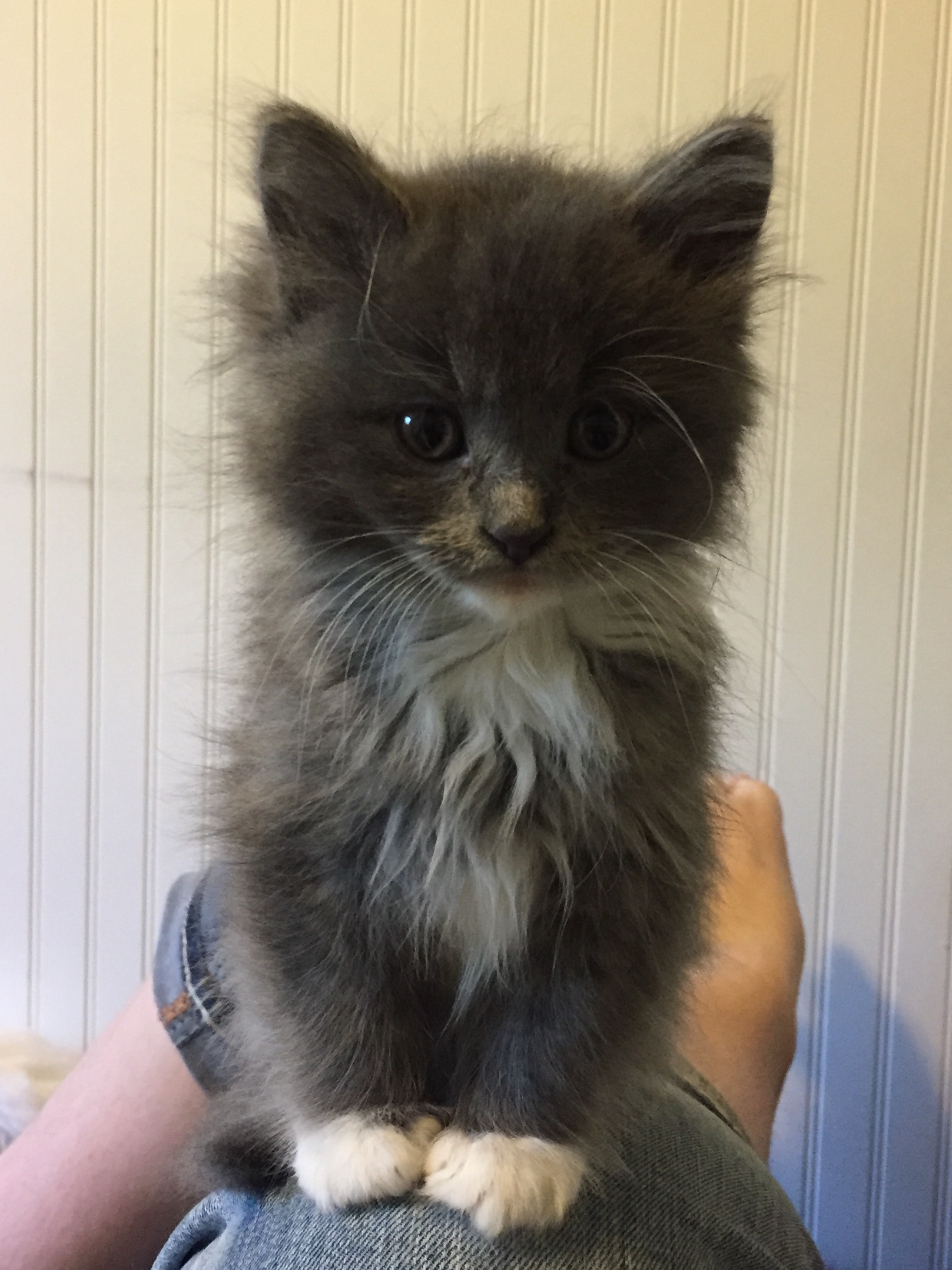 The Pups would sleep all in a pile when we were not in the room. If we were in the room then they were on us constantly. We each had turns where we would fall asleep on the cushions in the room and wake up with kittens on our heads, all around the pillow and anywhere else they could be. One time every one but Pug was around my head and then Pug came over and laid right across the middle making room for himself right in the middle of my face. I did have to move him a little so I could breath but generally we let them be where they wanted.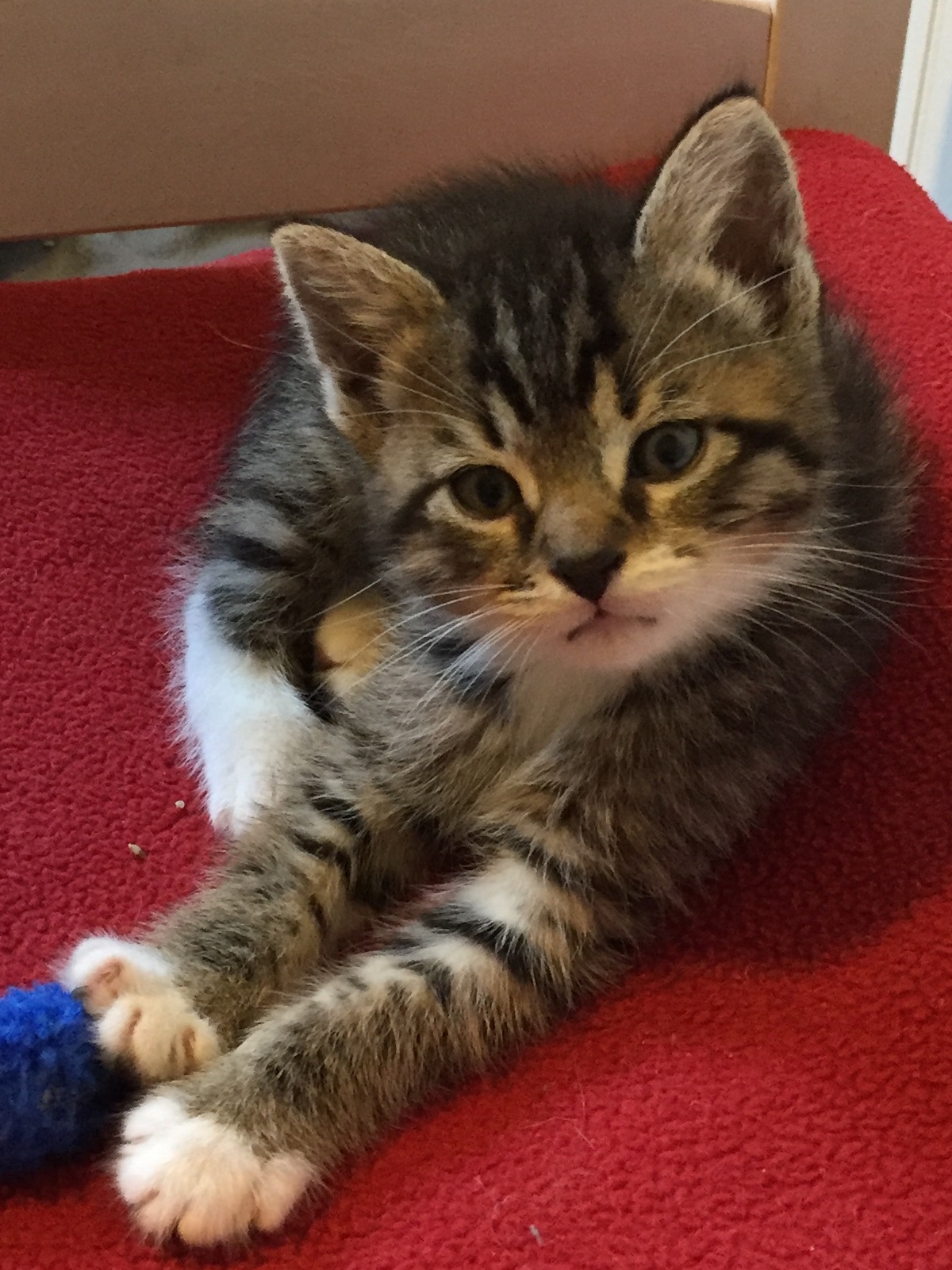 It became clear to us that Pug and Poodle were very attached to each other, they would play and sleep together and even bathe each other. We were so happy that someone else noticed also and the two were adopted together into the same family.
These kittens were very photogenic, since they like people and being held they had no problem posing for photos. We got lots of great pics of them and posted them to our instagram account. Right away we had several people ask us about adopting them. It was a happy surprise to realize that people really were seeing our instagram page and the work we were putting into it was not only fun for us but doing something more. It was creating a community of people in our area that could watch a kitten grow up a little and then go adopt from our local shelter.
Lastly we have Boxer, he was very popular and there were several people that wanted him. He, like all the kittens in his family was a good natured, snuggly, fluffy, playful baby. And he had extra toes. Lots of them.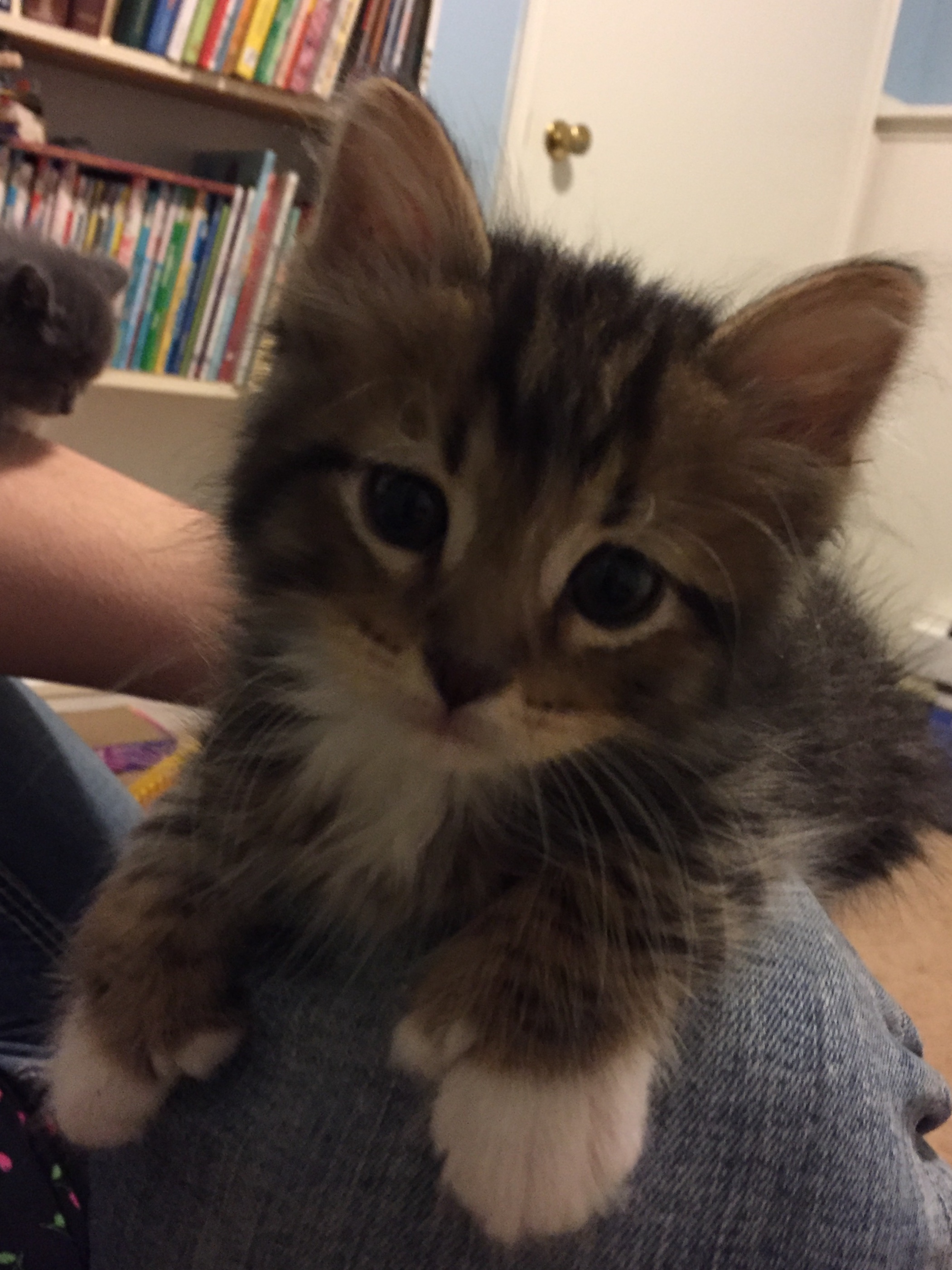 he had seven toes on each of his front paws and five on each back leg. There is something so cute about a tiny one pound kitten with huge feet.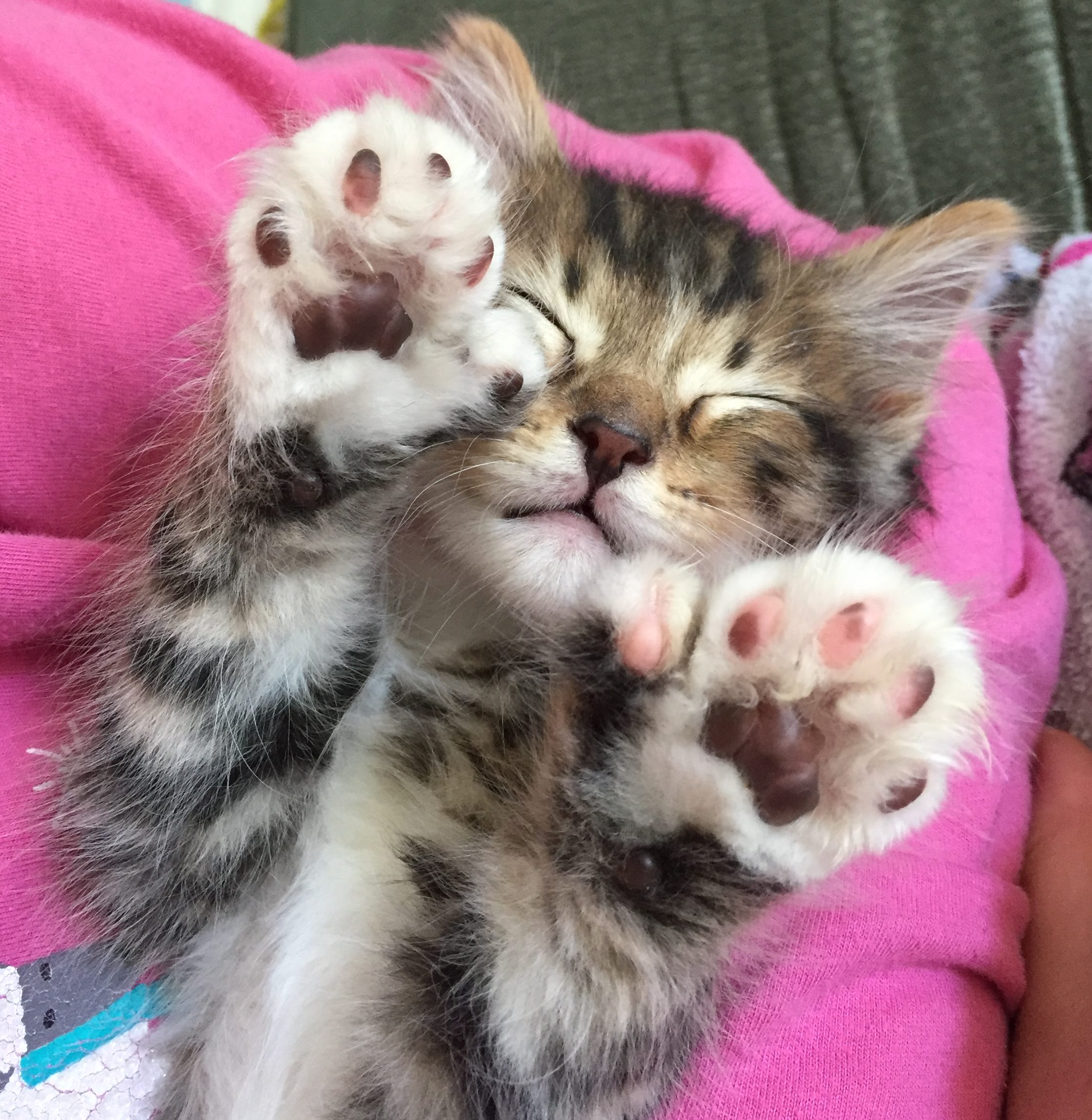 I have to admit that my Daughter and I fell in love with this whole bunch and I can totally see how people would want to keep all of them. They each had very distinct personalities and they each LOVED people. You could tell that these little babies had known nothing but love in their lives. They were a joy to have and to love on and play with. I would to have loved to meet the Mama cat and her family. These kittens even smelled really good. We would spend hours in the foster room and then realize that we should probably get some other things done, like dinner.
People ask often how we can fall in love with the kittens we foster and then let them go to other homes. I will admit that it is hard. I think to do this you have to be willing to give your love. I have cried over the kittens when they leave. I cried about missing Poodle and Pug many times. It helps to know a little of the family that adopts them, the ones that have reached out to us make our days bright by letting us know that they love the kitten they adopted and together they are having a wonderful family. It is also important to note that we are not the only people in the kittens life before adoption. There are the people that cared for them or found them, there are the staff at the shelter, there are other fosters who may have had the kittens for weeks bottle feeding them every two hours and loving them just as much as we do. Waiting for a kitten to be adopted is hard. Knowing that they are in a cage waiting. I know that they are being well cared for by the staff at the humane society but it is such a happy moment to know when they are adopted.